Say Goodbye To Freezing Hands On Winter Walks
Stay Connected While Getting in All Your Steps
Regular Outdoor Activity
Benefits Health: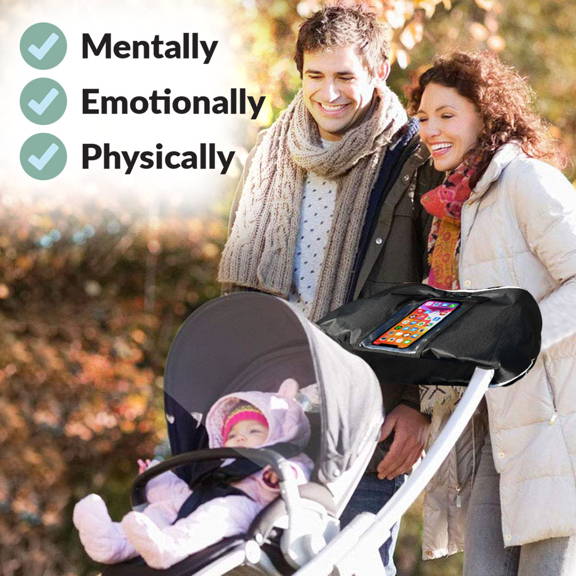 No More Fumbling in Your Coat For The Phone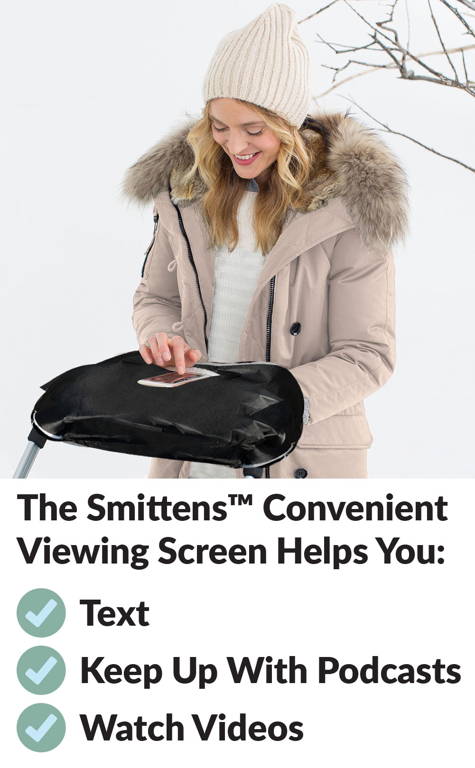 Stay Active With Baby While Keeping Hands Toasty Warm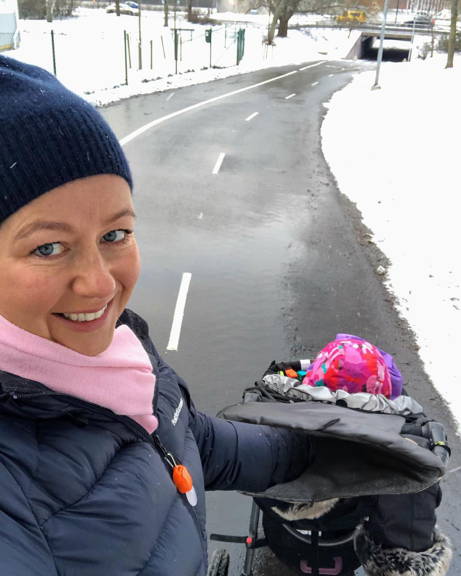 Happy Parents, Happy Baby, Happy Family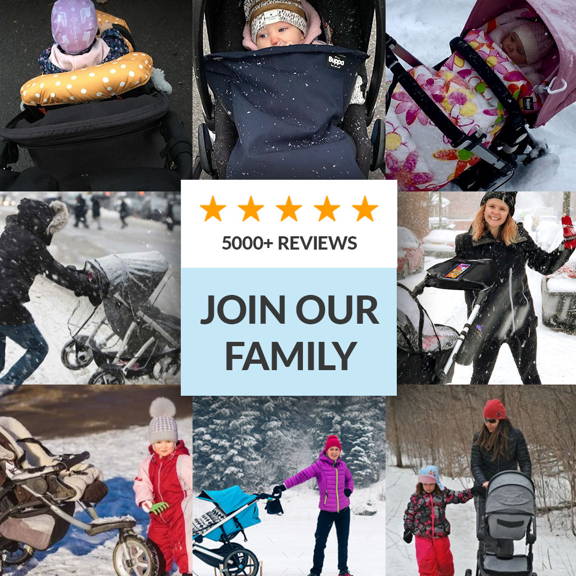 Your 40% Off Offer Is Expiring In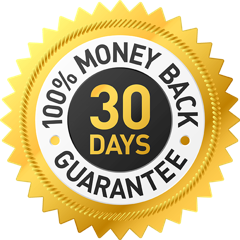 We're 100% confident about our product. So much that we'll give you a FULL REFUND if you are not satisfied.*

Order now with complete confidence and if you're not satisfied, just send the product back, and we'll give you your money back within 30 days.

*Please take a close look at our Return Policy.
See What Our Customers Are Saying
THIS HANDWARMER STAYS PUT
" Since Smittens stays with the stroller, I never forget my gloves now! Plus, it's easier to steer the stroller with this specially designed attachment"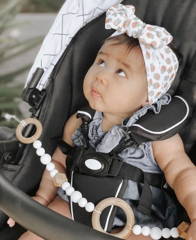 GOOD FOR ME & MY BABY
"My hands easily slip in and out of my Smittens so no more fumbling with with gloves while I make my daughter comfortable! And I love the built in phone case so I can keep up with social media! I can be a great Mom & friend while I get us both out of the house!"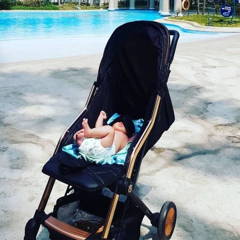 I Won't Let Winter Get Us Down!
"My son is SO MUCH HAPPIER when I take him for a walk, even a quick one! Thanks, SMittens, for this genius solution to frozen stroller fingers! Perfect accessory for this busy mom!"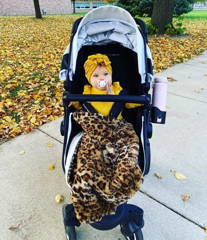 Waterproof to Keep My Skin Healthy
"I love the way these keep the moisture out so my skin stays healthy in the harsh winter months! One less thing to worry about!!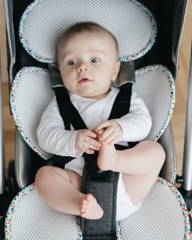 I use these with my Jogger!
"These connect to my jogger so I can easily steer as though I have no gloves at all but still stay SO WARM! These are my #1 choice for more safe control and steering! "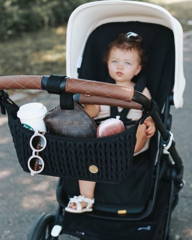 Wintery Fresh Air Keeps Us Happy
"So happy I found this; sometimes it's just that one thing to make my life easier that makes a HUGE difference!"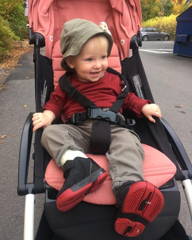 No More Fumbling For My Gloves
"I definitely can't adjust Hailey's zipper with gloves on! Now my hands are warm AND ready in a second!"

Gotta Stay Active This Year!
"I bought this so I limit my excuses about getting out in these colder months! Gotta be a good example for my girl"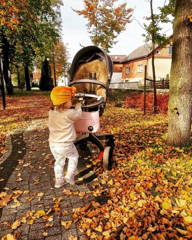 FUN,FUN,FUN...great find!
"What a cool accessory! All my friends want to know where I found this! Now I know what to buy them for Christmas"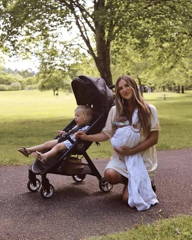 Best Gift at The Baby Shower!
"I felt like the BEST Grandma-to-be!!! No one had ever seen these before !"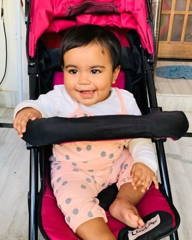 We Don't Want to Lose Ground in Winter!!!
" I'm so careful to keep my baby boy's mind active & engaged. If this makes things easier for me to do that, then Mission Accomplished!"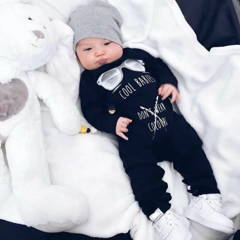 Wow!!
"I'm so loving this phone screen. Love walking & "talking" at the same time! Hahaha!"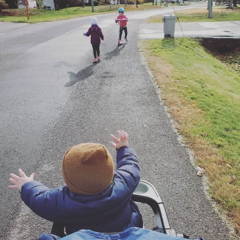 LOVE. THESE.

"Never again going on a winter walk with Macy without my Smittens!!! I'm smitten with my Smittens:o)"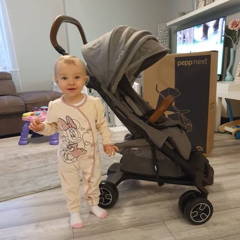 GREAT Find!!
"I love finding things like this I've never seen before. Then I love to buy one for all my friends!"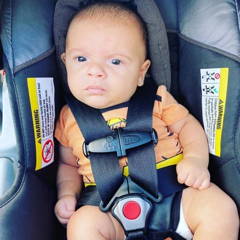 Seriously Cool
"I'm warm. And it's cool. All my friends are like, "WHERE did you find that? I WANT ONE!!!""